Profile of Managing Consultant
Dean Collins
Professional Overview: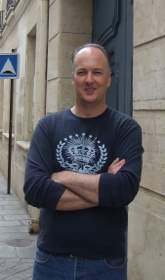 Channel/Marketing Development

Australian wholesale distribution strategy for Ericsson DECT wireless technology
Opening of Singtel's Australian international wholesale data sales team
Consulted to Cisco Australia's internal sales development program
Numerous internal and external Australian importation/distribution & Australian export consulting engagements
IT Strategy Development
Developed, funded, acquired, distributed numerous cutting edge IT technologies
Capital Raising and Startup Consulting
Capital raised for 3 external clients, 2 internal projects (COO for ASX listed ISP Ltd in 1999)
Startup consulting for numerous projects at Angel, Mezzanine and Series-A funding level companies.
Consulted on both a equity and success fee basis
Corporate Merger and Acquisitions
Industry sale of startup technologies through acquisitions
Lead JV creation of startup technologies though licensing
Specialties:
IT Strategy Development
Channel/Marketing Development
Capital Raising and Startup Consulting
Corporate Merger and Acquisitions
Current:
Currently located in New York, primarily assisting Australian IT companies develop their international exposure or alternatively assisting USA companies import technology into the Australian market place.
If you have a specific need please feel free to contact us to discuss your requirements.
Regards,
Dean Collins
Managing Consultant
Cognation Inc
dean@cognation.net
+1-212-203-4357 (New York)
+61-2-9016-5642 (Sydney in-dial)
+44-20-3129-6001 (London in-dial)